Caleb Raasch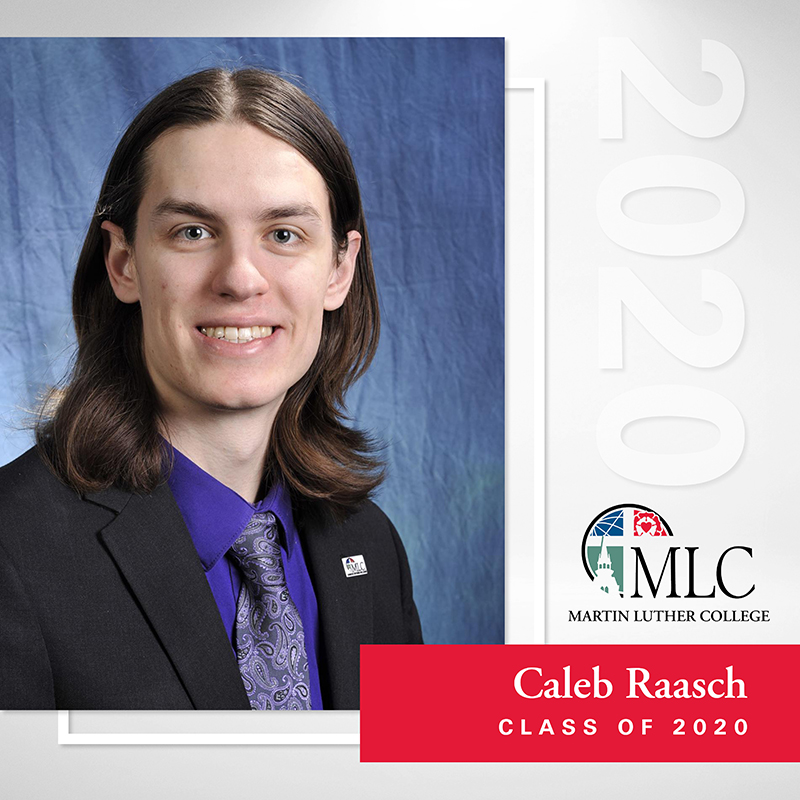 Favorite Bible Passage
Isaiah 53:5,6 (NIV84)
Activities during time at MLC
Choir and Studium
Special memory from years at MLC
At the end of our sophomore year, my roommate and I snuck an upright piano out of our 3rd floor Concord dorm room and hid it on campus.
Favorite class
3001HEB Prophetic & Poetic Texts – In this class we looked at the Hebrew of the book of Joel under Professor Nass, who is currently writing the Concordia Commentary for Joel. It was a wonderful exposure to the language and to Lutheran theology.
Words of wisdom for incoming students
Take the Word of God and your studies seriously, but not yourselves.
---
Personal Messages
Graduate, please click here and enter your personal password here to view private messages of encouragement, congratulations, and appreciation submitted for just for you!