Caleb Gustafson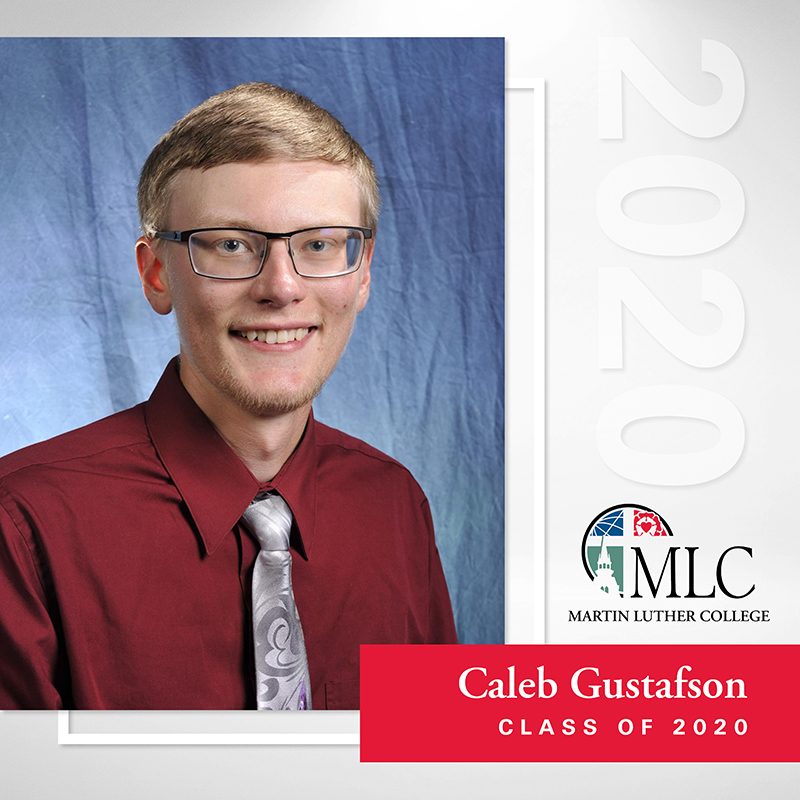 Favorite Bible Passage
I will lie down and sleep in peace for you alone O LORD make me dwell in safety. ~ Psalm 4:8
Activities during time at MLC
Played baseball freshman year. Played an assortment of intramural sports as well.
Special memory from years at MLC
Wasn't at MLC but after my sophomore year I was on a Daylight Trip to Covington, GA. That trip for the whole summer will stay with me for the rest of my life. I got that opportunity because of MLC.
Favorite class
Ancient Near East with Professor Koelpin. I loved the connections with the Bible in that class. It gave me a better understanding of the Old Testament world.
Words of wisdom for incoming students
Trust in the Lord because through him all things are possible. I was nervous about the languages in the pastor track and they have become some of my favorite classes at MLC.
---
Personal Messages
Graduate, please click here and enter your personal password here to view private messages of encouragement, congratulations, and appreciation submitted for just for you!