Brandon Leiterman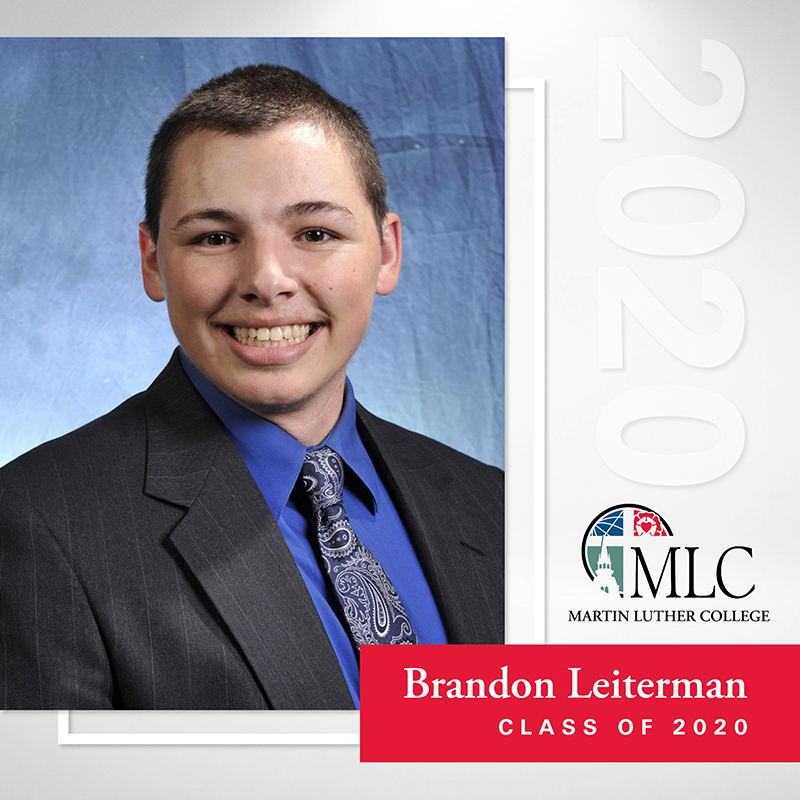 Favorite Bible Passage
But those who hope in the LORD will renew their strength. They will soar on wings like eagles; they will run and not grow weary, they will walk and not be faint. ~ Isaiah 40:31
Activities during time at MLC
Wind Symphony, Choir, Piano, Aulic
Special memory from years at MLC
Going down the hill to watch the fireworks at Herman the German every year was a highlight and terrific start to each school year.
Favorite class
Physics, Professor Tacke has so many awesome tools and equipment that really makes the class exciting and engaging. We also did an electrical unit which is one of my favorite things to do.
Words of wisdom for incoming students
Branch out early getting to know your classmates and professors. Be involved in activities with the wide range MLC provides. Enjoy your time by preparing to be future called workers and continuing to learn about your Lord and Savior.
---
Personal Messages
Graduate, please click here and enter your personal password here to view private messages of encouragement, congratulations, and appreciation submitted for just for you!