Andrew Carter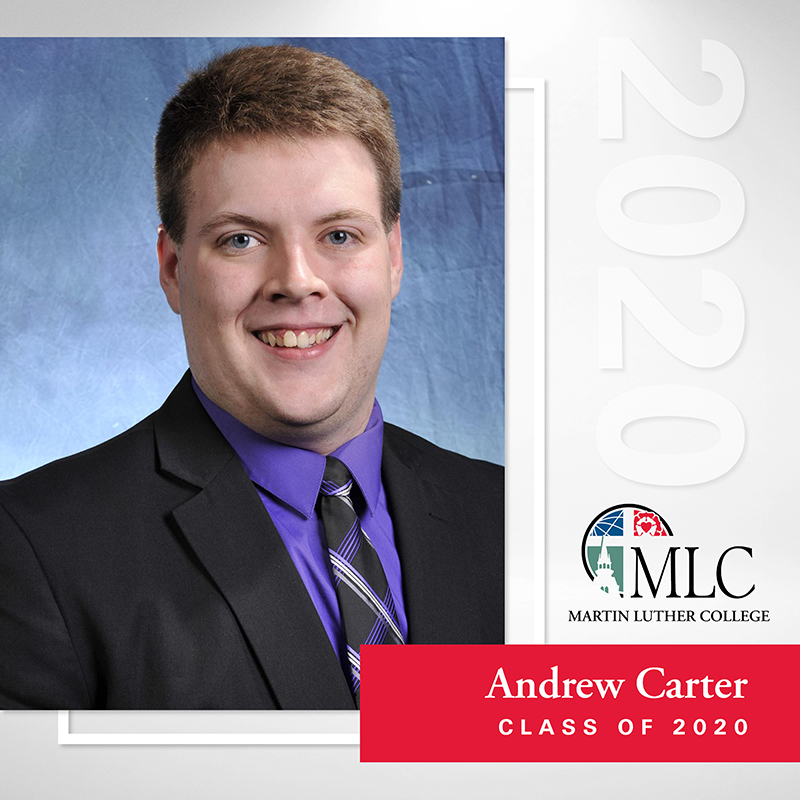 Favorite Bible Passage
And whatever you do, whether in word or deed, do it all in the name of the Lord Jesus, giving thanks to God the Father through him. ~ Colossians 3:17
Activities during time at MLC
Choir, Wind Symphony, Children's Theater, Winter Play. Student Senate.
Special memory from years at MLC
The Winter Talent Show this year, in which I was able to have fun with the Student Body by opening up to do a stand-up routine.
Favorite class
College Choir. I have always loved music and to sing. This class as given me the chance to appreciate music more and to grow spiritually in my faith.
Words of wisdom for incoming students
For pastor track students. Do not be lazy with your Greek and Hebrew. Get it learned so you do not have trouble later in school.
For any student. I encourage all those who have musical talents to participate in all things music at MLC. It is fun, it increases your skills in music. Also, you get to make a multitude of friends that have a similar love for music you.
---
Personal Messages
Graduate, please click here and enter your personal password here to view private messages of encouragement, congratulations, and appreciation submitted for just for you!