Adam Westra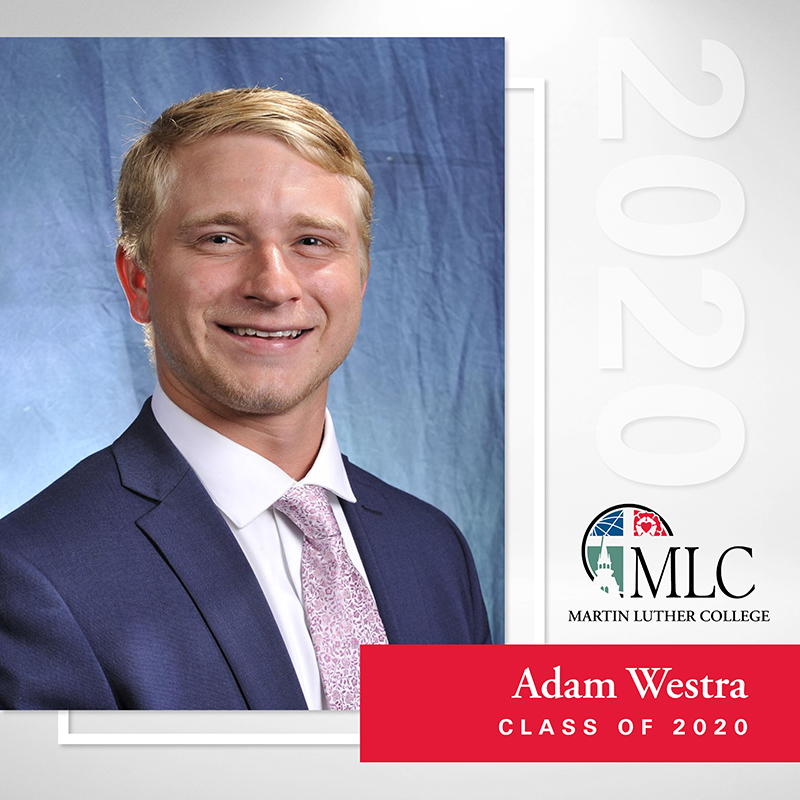 Favorite Bible Passage
I am the good shepherd; I know my sheep and my sheep know me – just as the Father knows me and I know the Father – and I lay down my life for the sheep. ~ John 10:14-15
Activities during time at MLC
Football (2016,2017), Baseball(2016-2019), SpamBall Champ (2019), 3v3 Intramural Champ (2018), KRA Referee, KnighVision
Special memory from years at MLC
All of the Florida trips the Baseball team took every year. Each team was special.
Favorite class
The Pastor Track professors are phenomenal. Every class with them is enjoyable. But Plato (Greek elective) with Dean Balge might be my favorite. It was a group of seven friends who made the class what it was. It was always very relaxed and was easily sidetracked because Plato is very applicable to our every day lives. At least the students would ask questions to try and make it so. Honorable Mentions: Symbolics with Prof. Schmoller, any Wessel or Koelpin class.
Words of wisdom for incoming students
Don't be afraid to talk with your professors about anything, even just about every day life. They are very approachable and understanding.
---
Personal Messages
Graduate, please click here and enter your personal password here to view private messages of encouragement, congratulations, and appreciation submitted for just for you!