Aaron Schultz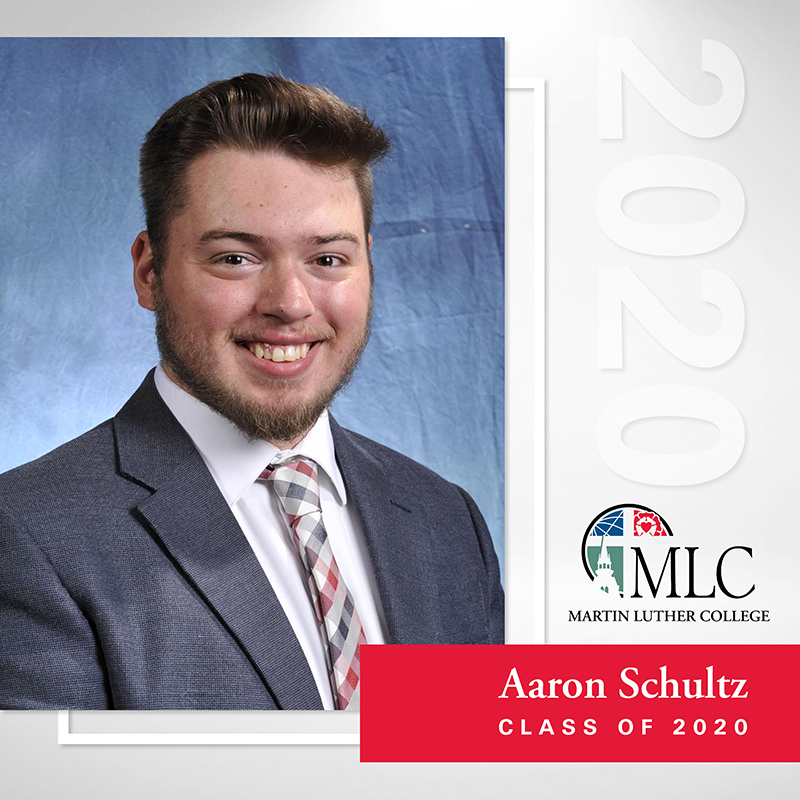 Favorite Bible Passage
This is how we know what love is: Jesus Christ laid down his life for us. And we ought to lay down our lives for our brothers and sisters. If anyone has material possessions and sees a brother or sister in need but has no pity on them, how can the love of God be in that person? Dear children, let us not love with words or speech but with actions and in truth. This is how we know that we belong to the truth and how we set our hearts at rest in his presence: If our hearts condemn us, we know that God is greater than our hearts, and he knows everything. Dear friends, if our hearts do not condemn us, we have confidence before God and receive from him anything we ask, because we keep his commands and do what pleases him. And this is his command: to believe in the name of his Son, Jesus Christ, and to love one another as he commanded us. The one who keeps God's commands lives in him, and he in them. And this is how we know that he lives in us: We know it by the Spirit he gave us. ~ 1 John 3:16-24
Activities during time at MLC
College Choir, Musical, Winter Play, Art Club, MLC Day Committee, Intermurals, Talent Show, Swine Sizzler
Special memory from years at MLC
My favorite memory is spending late nights playing games with my friends and taking group trips to Mankato.
Favorite class
My favorite class is Hebrew. Studying the original language of the Old Testament helps me understand and appreciate God's Word better.
Words of wisdom for incoming students
1) Attend Chapel as much as possible. It is such a blessing to worship with your brothers and sisters everyday.
2) For the young men desiring to serve as pastors: Do not be discouraged or frightened by Greek and Hebrew. It is a lot of work, but it is highly beneficial, and your dedicated work will be a blessing to your future ministry.
3) Never EVER believe that you are a failure if you do not become a pastor or a teacher. God will use you for fruitful service in his kingdom according to the best of your abilities.
---
Personal Messages
Graduate, please click here and enter your personal password here to view private messages of encouragement, congratulations, and appreciation submitted for just for you!