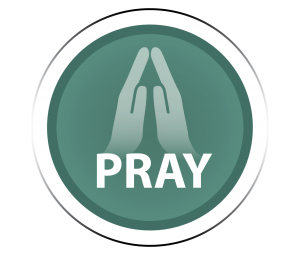 THANK YOU to those who shared prayers of thanksgiving and support for our campus, students, faculty and staff and for the mission of training the next generation of called workers to share the gospel with the world.
MLC Day 2017 PRAYERS
Lord, please continue to bless the work of MLC. May the pastors and teachers who graduate be filled with Christian knowledge and wisdom, and most of all the thankfulness of all that you have done for them. Amen
---
May our Gracious Lord continue His blessings upon this school in the nurturing and instruction of His future, humble servants in His glorious work of sharing the gospel. Amen.
---
Lord Jesus, thank you for a wonderful college that trains young men and women to be pastors, teachers and staff ministers. Continue to be with the students and professors to work while it is day and to have a joyful attitude day after day. Please allow the students and staff to let their light shine in all they do, so more may come to know you and your love. I thank you for this college!
---
Dearest Lord of the Church, we glorify your name! You have gifted us with our workers and our worker training program. We thank you for your providence!
Please, as only you are able, continue to bless and keep Martin Luther College. Provide her with all necessary servants: a Christ-centered leadership staff, spirit-filled and scripture-loving professors and instructors, and the silent army of servants who move her along each day.
Prove your fatherly care over the students who fill her classrooms. As they are away from their families, comfort them with the certainty of adoption as sons and daughters of the King. May there be peace, friendship, laughter, and joy among the brothers and sisters in Christ on campus!
When they do return home, grant them all traveling safety. May those hearts who long to have them back in open arms, receive them with all eagerness and celebration. Offer these students the opportunity to exercise what you teach to them within their own home congregations that they might witness the Word at work!
Finally, among those of us who look back at your campus with fond memory of our own instruction, privilege us with the opportunity to participate in the support of these servants and students. Whether financially, personally, or in prayer, permit us to play a role in your grand plan for Martin Luther College.
Dearest Lord of the Church, we glorify your name! Amen!
---
Oh, Holy Spirit, Author and Perfector of Faith, I pray that you continue to bless those who study at Martin Luther College, those who instruct them in the saving truths, and those who, like Aaron and Hur, hold up the prophet's hands in support of this ministry.
You inspired St. Paul to instruct us that the lost cannot be saved if they do not hear the saving Word, and they cannot hear that Word unless someone speaks to them about it, and no one can speak about it unless they are sent. I thank you for preserving the unconditional Gospel throughout the ages just as was promised. I ask for you to bless the multitudes of your people who willingly and faithfully are compelled by their love of Christ to support the ministry of this institution; I thank you for the faithful servants you have sent to our school who daily train your lambs for Christian lives on earth and for eternity.
And, finally, I pray you use the gifts of those who serve both in public and personal ministry to keep the body of Christ rooted in faith, and to daily shine forth the wonders of him who brought us out of darkness into his marvelous light.
In Jesus Name,
-Jim Hahn, Mission Advancement Director, Minnesota Valley Lutheran HS
---
Heavenly Father, feed the hearts of those students on the hill in New Ulm. Feed them with your Word, your Grace, and a deeper and deeper desire to serve you with excellence after receiving a call so that our Lutheran schools and churches are served by excellent servant leaders.
---
Lord Jesus, Savior of the Nations, Lord of the Church, King of kings, and Lord of lords!
You have promised to give the Holy Spirit to those who ask. Today I come humbly to your throne of grace and ask you to fulfill that promise among us. Pour out your Holy Spirit on us as we celebrate your gifts to the church–men and women who are willing to prepare for public ministry. Remind us of the blessing that MLC is to our synod. Enable us here at MLC to carry out our mission of training a corps of Christian witnesses who meet the ministry needs of WELS.
Confident that you hear and answer our prayers I place all our needs in your hands. Amen.
~ Pastor Michael Otterstatter – VP for Mission Advancement at MLC
---
Dear Holy Spirit, You have blessed us with a next generation to pass on Your Word of Truth to and to train to take that Word, on our behalf and to Your glory, to this crooked generation, to straighten them out for time and eternity with the beautiful message of sins forgiven through the perfect life, innocent death, and glorious resurrection of our Beautiful Savior, Jesus Christ. Thank you for MLC! In Jesus' name I pray!
~ Robb Robbert, Wasilla, Alaska
---
Lord of the Church, you have told us that the harvest is plentiful and the workers are few. You also told us to plead with the Father to send out workers into the harvest field. Because you say so, we do so.
Lord, please continue to bless Martin Luther College with students willing to serve in the fields. Provide teachers who can prepare them for service in your Church.
We know that your Church will bud and flourish regardless of us. We also know that it is not our strength or our power, but your Word that bears fruit. We cling to that promise also. Let your Word come down like rain and snow. Let it bring forth fruit. Continue to allow us to be a part of that. Keep us faithful in our task: learning your Word so that we might scatter your seed faithfully.
We ask all things in the name of Christ. We say, "Your will be done." And we know your will is good, for we have seen Christ on the cross for us and so we know your will and desire: that all would be saved and come to a knowledge of the truth. Amen.
~ Pr. Benjamin Tomczak, Bethel Evangelical Lutheran Church and School, Sioux Falls, SD
---
Many Blessings from our gracious Lord to MLC and all their students! YES, all the hardwork, late nights and early mornings are so worth being part of the ministry to Jesus' lambs! There are struggles at times but nothing in comparison to all the ministry moments ahead of you! May our gracious Lord bless and keep our ministerial school.
---
I pray that the Spirit continues to guide our MLC students in all they do.  I encourage you to "let the Lord begin your task" every day.  May God continue to bless the work of everyone at MLC!
---
Lord of the Church, we ask you to bless this day and all those who are preparing to proclaim the Gospel as their life's work. Bless also those who prepare them, and all who support them throughout the world. Let this be a place from which the good news of forgiveness and eternal life in Jesus goes out to countless souls redeemed by the blood of Christ for the new life of an eternity spent with you.
---
May this day be a day of joy and humble gratitude for all of you…graduated, spouses, counselors and parents! God has brought you to this day and He will be at Your side for the days of your future!
---
This prayer is by Johann Habermann (1516-1590). He was a Lutheran pastor in the generation following Luther's death and wrote a widely-used prayer book.
Merciful God, you have commanded us through you only-begotten Son to pray for laborers in your harvest. I earnestly beg you, grant us, your sheep, pastors according to your heart, to feed us with doctrine and wisdom. Put learned bishops, Christian pastors, and pious teachers over your congregation, faithfully to show the true way to eternal life. Fill them with your Holy Spirit, so that they may fruitfully proclaim the holy and precious word of the Gospel, and sincerely complete your work. Grant them a courageous heart that without fear or favor they may lift up their voice and put the adversaries to silence. Open the door for their word, that they may be blessed and go from strength to strength. May they also be shining examples for the flocks entrusted to their care. Amen.
This prayer is found in The Lord Will Answer: A Daily Prayer Catechism (St. Louis: Concordia, 2004).
~ Prof. Joel Otto
---
My prayers go to MLC and our future teachers and pastors, and to all our present teachers and pastors, especially my daughter, Christine Swoboda, an MLC grad and teacher at Shepherd Lutheran in Albuquerque. God bless you all.
---
Lord God, heavenly Father, you see our MLC students growing to young adulthood in an uncertain and confusing world.  Send your Holy Spirit into their hearts through your Word that they may grow in grace and wisdom.  Give them strength to resist temptation and courage to meet the challenges of college life. Enable them to make friendships that reinforce their Christian faith and values. In the face of worldly temptation encourage them by the gospel to follow you into fulltime ministry. Make their unique gifts and youthful vitality a blessing to their families, to your Church and to all others their lives may touch, through Jesus Christ your Son, our Lord. Amen.
~ John C. Boeder, MLC Campus Pastor
---
Lord Jesus, you prayed for us…
that we might know the Father and you, His only Son, our Savior.
that we may be one, united in faith, sustained by your presence.
that we may kept from evil, made holy by your spirit, and ultimately join you in your heavenly home.
Still today, you intercede for us.
We now boldly pray that you will pour out your Spirit on the students, faculty, and staff at MLC.
Help them to grow in the grace and knowledge of you.
Equip them with the gifts, wisdom, and knowledge they need to serve you faithfully and well.
Help them overcome temptation and the devil's efforts to keep them from serving you.
Holy Spirit, you share all things with us including…
your gift of baptism and membership in your family.
your holy word, that we may believe and have life.
your very body and blood, that we might remember Christ's sacrifice and receive forgiveness of sins.
We now boldly pray that you continue to keep MLC and its mission centered and sustained by Word and Sacrament.
Give MLC students an ever-increasing desire to share the gospel and make disciples of all nations.
Heavenly Father, you gave all for us including…
your only Son, who left His heavenly throne to take on flesh and be born in a barn for us.
Jesus' very body, tortured and torn that the required righteous blood sacrifice could be shed for us.
your storehouse of blessings for body, mind, and soul continually outpoured by your grace and mercy.
We now boldly pray that you give us generous hearts and trusting Spirits.
Help us to joyfully give of our bounty to support the work of your kingdom, including our dear MLC.
We pray in the name of Jesus, confidently trusting that you will hear and answer. Amen.
---
Lord Jesus Christ, you have taught us to pray, "Your kingdom come" and have sent us out to make disciples of all nations. We praise you for the privilege of sharing in your heart's desire that all people be saved and come to the knowledge of the truth. We thank you that through your Spirit's work in the hearts of faithful Christians years ago, Martin Luther College was founded to train pastors, teachers and staff ministers to lead us in this important work in schools, churches and missions throughout our world. We ask your continued blessing on this school and its mission on behalf of the WELS. Bless the professors with your heart of service and love. Bless the students with faith and diligence in their studies. Bless the administration with wisdom and courage. To you alone be the glory for this and every blessing you provide to us by our grace and mercy. Amen.
~ President Joel Petermann, Michigan Lutheran Seminary
---
My prayers go to MLC and our future teachers and pastors, and to all our present teachers and pastors, especially my daughter, Christine Swoboda, an MLC grad and teacher at Shepherd Lutheran in Albuquerque. God bless you all.
Lord of the Church, set the hearts of ever more young men and women on the sincere desire to serve you and your people in the public ministry of the gospel. Motivate them with your gospel in Word and sacraments that they might study for your ministry at Martin Luther College and then go equipped with the life-saving and life-changing message of Christ crucified and risen to our sin-filled, dying world. In your name, Lord Jesus. Amen.
Lord Jesus, thank you for blessing your church with faithful pastors and teachers who love to share the Gospel. We stand in awe at the various ways you use sinful people to carry your message of mercy and forgiveness. Please bless the current staff and students at MLC as they partner together in preparing for ministry as pastors and teachers. Send the Holy Spirit into the hearts of young men and women to move them toward the path of serving you as full-time workers in the harvest fields. We ask this boldly and confidently, knowing you hear us. Amen.  Arizona Lutheran Academy
Guard and protect our young people as they prepare to serve in the church. Open the hearts of all to keep MLC in our hearts and minds.
~  Marlis Kremer
---