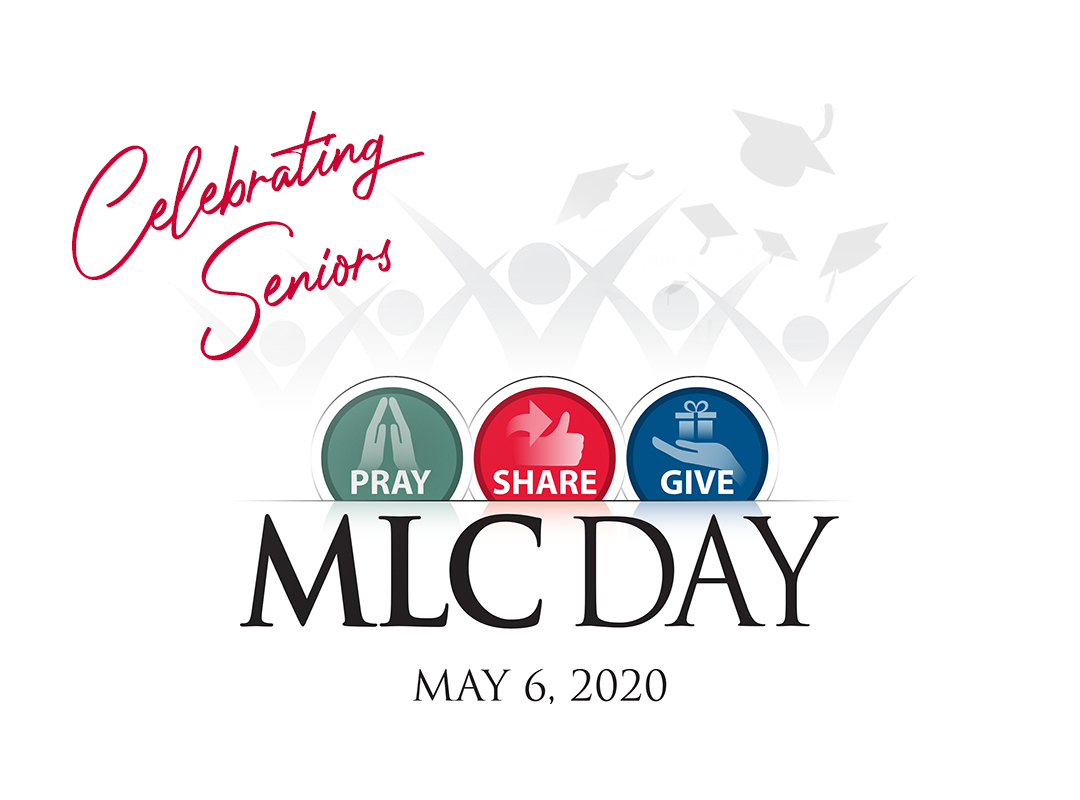 Opportunities to Celebrate with Your Alumni!
We are asking you to share encouragements, prayers, congratulations, and memories about our graduating seniors for this year's May 6 MLC Day celebration. We will share these submissions with them (privately if you request) on www.mlcday.com May 6.
Please fill out this survey for any graduates you have a connection with and help us celebrate during these days when their traditional ceremonies have to change so drastically. You also might want to submit a photo or video using these printable signs for this project and to display the I ❤ MLC on a wall visible during your online communications, or in a front window of your home or business on May 6!
Thank you!
Please have these submitted by Friday, May 1 using the form below.
You can view our 2020 graduates, sorted by highschool below the form. 
Apostles Lutheran School
Arizona Lutheran Academy
California Lutheran High School
Fox Valley Lutheran High School
Great Plains Lutheran High School
Kettle Moraine Lutheran High School
Lakeside Lutheran High School
Luther High School
Luther Preparatory School
Manitowoc Lutheran High School
Martin Luther High School
Michigan Lutheran High School
Michigan Lutheran Seminary
Minnesota Valley Lutheran High School
Nebraska Lutheran High School
Northland Lutheran High School
Rocky Mountain Lutheran High School
Saint Croix Lutheran Academy
Shoreland Lutheran High School
West Lutheran High School
Winnebago Lutheran Academy
Wisconsin Lutheran High School
Public School/Home School